About Mohawk Luxury Vinyl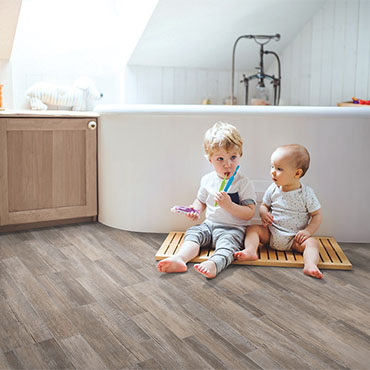 SolidTech waterproof flooring sets the new standard for beauty, taste, and design with style that complements any room, from kitchens to living rooms to mudrooms. Showcasing distinct, eye-catching color options, SolidTech vinyl planks also feature unparalleled low-frequency pattern repetition for the most natural hard surface flooring visual ever created.
---
---
Featured Products
Mohawk Luxury Vinyl
Designed for Any Room, Any Climate
SolidTech Plus is 100% waterproof, easy to clean, stain resistant, and comes with a no gap guarantee. And no matter what kind of pets you have in your home, SolidTech Plus can handle them thanks to our unique All Pet Plus Protection warranty, covering all pets, all accidents, all the time – plus scratch protection.